Oh my goodness...December is upon us! Just yesterday I was blogging about back-to-school, and now we are gearing up for some pretty intense learning, despite Christmas Break looming ahead. I am sure each and every kiddo will be completely focused in the upcoming weeks....wink, wink.
It seems forever since I have sat down to post, but I have no excuses really, just life.....I have enjoyed some seriously fun and silly time with my family. It is not often that I can wrangle grown kids into "family time," so when I do, I take full advantage!
Because it has been so long between posts, I want to catch you up through pictures....
Let's start with December's Currently...
Most of my Currently is self-explanatory. Wanting...my hubby is not feeling himself, so I have spent much of today trying to nurse him back to health...and my favorite tradition...well, as my kids grow up, become more independent, and move out, I realize how important it is for me to have them all together on Christmas morning. I don't know how much longer I will have that wonderful gift, but I will certainly treasure it while I do.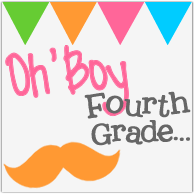 Be sure to stop by Farley's
Oh' Boy 4th Grad
e to see what everyone else is Currently up to!
We wrapped up our November with our pumpkin projects. Mrs. Whitt and Mrs. Barnhill had some amazingly creative founding fathers projects turned in. More than once, I heard kiddos and teachers alike share how fun this project was.
Mrs. Whitt arranged for a local Native American enthusiast to come and speak to the kiddos just before Thanksgiving Break. He brought some of his own locally found artifacts, and Mrs. Whitt even shared some of her own.
The wood duck carving was an artifact found and treasured by her father, and it was even featured on the cover of the book, The History of McRae, Arkansas.
Some of our kiddos have enjoyed sharing picture book read alouds with their classmates. I love seeing how excited they are to share.
Yay! Our Sunny D books came in. :)
We've had some awesome new additions to our classroom library. Our first box of books from the Sunny D came in! It was like an early Christmas! Then not too long later, a sweet kiddo cleaned off his book shelf and donated even more great titles. You can NEVER have too many books!
Both my class and Mrs. Whitt's class brought in tons of goodies for our annual food drive!
We are wrapping up our unit of Reading Like a Scientist, and although along the way we have learned much about Mars and our solar system in general, our true growth has been in reading nonfiction texts and really picking them apart, like a scientist!
The Dollar Word chart comes from our reading of
Because of Mr. Terupt
by
Rob Buyea
. We are really enjoying so many different points of view as each chapter is narrated by a different character. One of the projects Mr. Terupt does with his class is searching for dollar words. What are $1 words....assign a cent value to each letter...A=.01 B=.02 C=.03 and so one...up to Z=.26. For any word, add up the values of each letter, and if the sum is $1, it's a $1 word.
The kiddos have had tons of fun finding $1 words... this little book has been a lot of fun in our search as well.
Here are some random happenings around the classroom the past couple of weeks...
I was very excited to have a former kiddo come
back to job shadow me. My current kiddos enjoyed
her visit as much as I did. She was a great help!
The kiddos pick the craziest places
to call a comfy book nook.
Sometimes kiddos earn extra computer time during
their reading workshop...this sweetie is checking
out our blog!
Mrs. Hanna was our "stuffed turkey" just
before break. The three classes with the
highest food donations got to stuff her!
A little randomness from the house....
My sweet babies look bionic with their glowing eyes!
After stuffing ourselves on Thanksgiving, my sisters
and I headed out for our annual Black Friday craziness...
Here's my mom and little sister setting up a plan of attack!
Such a crazy thing to do - Black Friday - but we make it fun
and light-hearted.
Alright...I truly have more to share, but then this post would be forever long! I will try to touch base soon with some great book recommendations and share what I have been reading in my goal to read as much as my kiddos do.
I had a great friend express how much she misses our Picture Book a Day, so I will make that a goal to get back to real soon.
With that I will say good night and happy reading...I am off to recover from tonight's Walking Dead.